Thursday, 30 June 2016
Back in April, I noted "You can't initiate a disconnection or pairing from the right Dash once it's connected." This is still technically true in the current firmware (1.5.1) — but I just discovered a convenient workaround, at least on iOS. Typically, I find this an issue when the Dash is connected to a device across the room (or inside my bag when I'm on my bike) and I want to pair it with something else closer to me.
Here's how to do it:
Tap and hold on the right Dash until you hear the tone.
Wait another second or so until you hear the "Siri is listening" tone.
Say "turn off Bluetooth." The iOS device does just this, severing its connection to your Dash.
You can then connect/pair the right Dash to another device.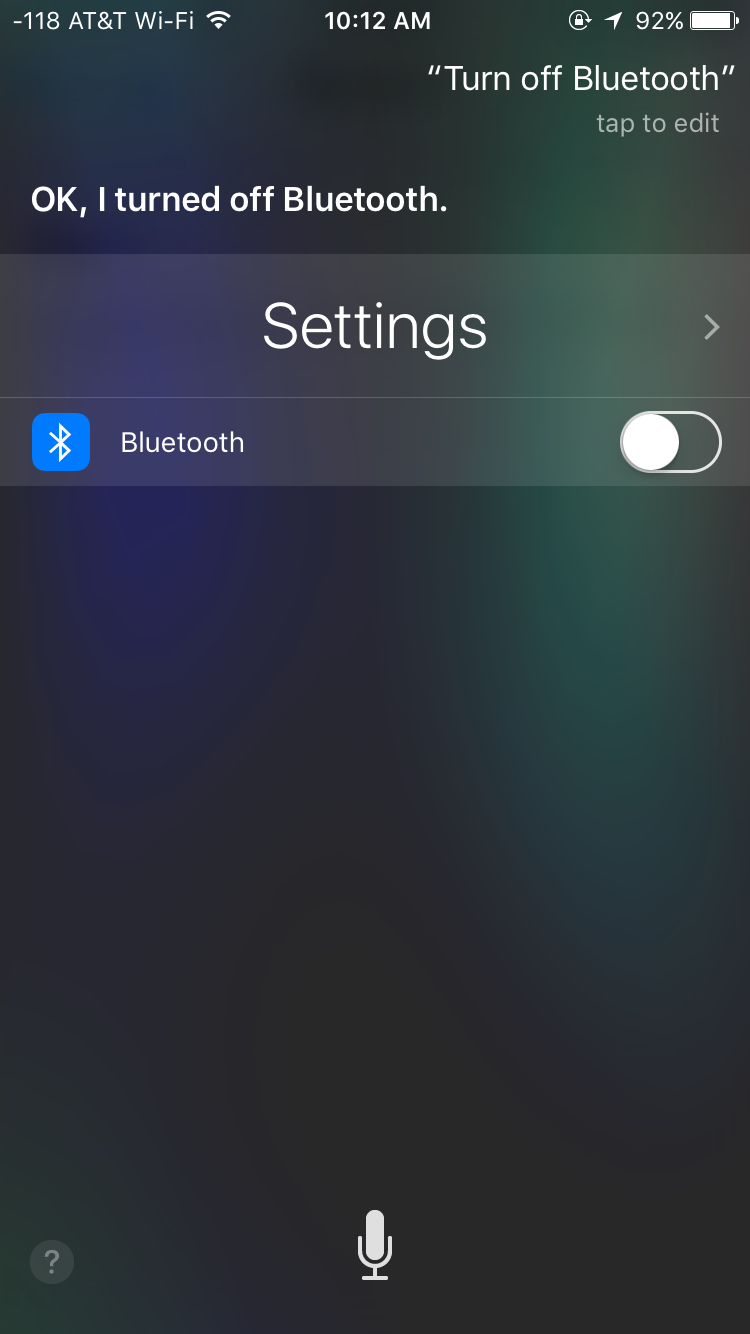 The Dash firmware 2.0 is now in private beta testing. Unfortunately I didn't respond quickly enough to the call for testers on Facebook to get in the pool. The advertised list of upcoming features is pretty enticing:
Enhancements to activity tracking, especially for swimming and cycling
Changes to the feedback of metrics during activities; metrics are also logged in the Bragi App
Calibration of The Dash sensors to improve accuracy
Major enhancement to the speech quality during phone calls
Changes to audio playback to improve clarity and quality, as well as significantly boosting the maximum volume level
Improvement to the Bluetooth & BLE connectivity with other devices and apps, as well as implementing security during BT pairing and bonding to ensure data privacy
Implement more remote data channels with the Bragi app
The Dash is getting a lot of competitors in the cord-free Bluetooth headset market. I hope Bragi is able to keep up and realize more of their vision, while fixing practical issues such as those related to pairing and Bluetooth range.