Thursday, 18 August 2016
In my last blog post, I pointed to a Nuance support article which indicated that there was no support for high-DPI displays in DMPE. This does remain the case in 2.3, as launching it out-of-the-box causes the text to be scaled and blurry, and icons/windows incorrectly placed relative to the insertion point. No useful workarounds are provided in the article.
I was working on something else today, when I remembered "hey, doesn't Windows have compatibility options for this?" Of course it does! Find natspeak.exe and check the following box in Compatibility Properties: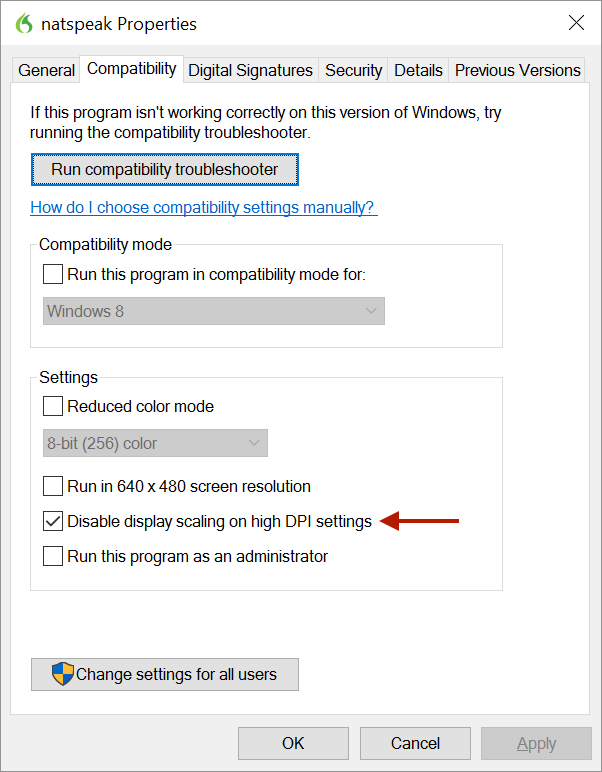 This makes DMPE look better and no longer have issues with window placement. DMPE complains once during launch that it doesn't want to be in compatibility mode, but it doesn't stop you.