Saturday, 15 November 2003
I finally switched from Palm Desktop to iCal a few weeks ago, the superior force of iSync winning me over. iCal and Apple's Address Book are usable in Panther, but still very slow and inefficient to use compared with Palm Desktop. Compare the information density of the images below: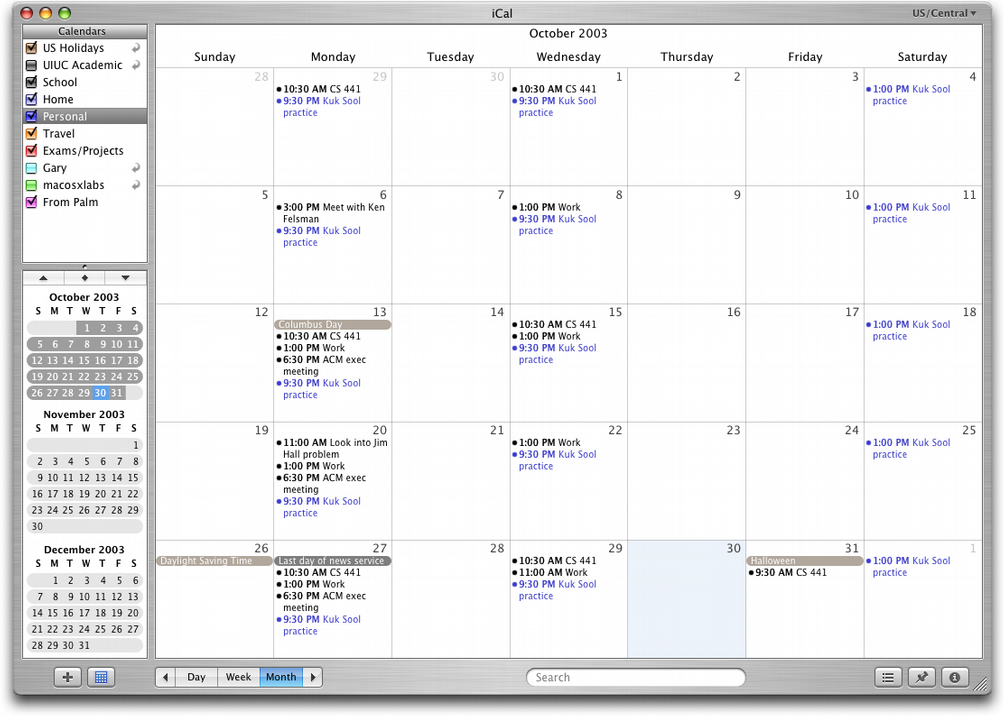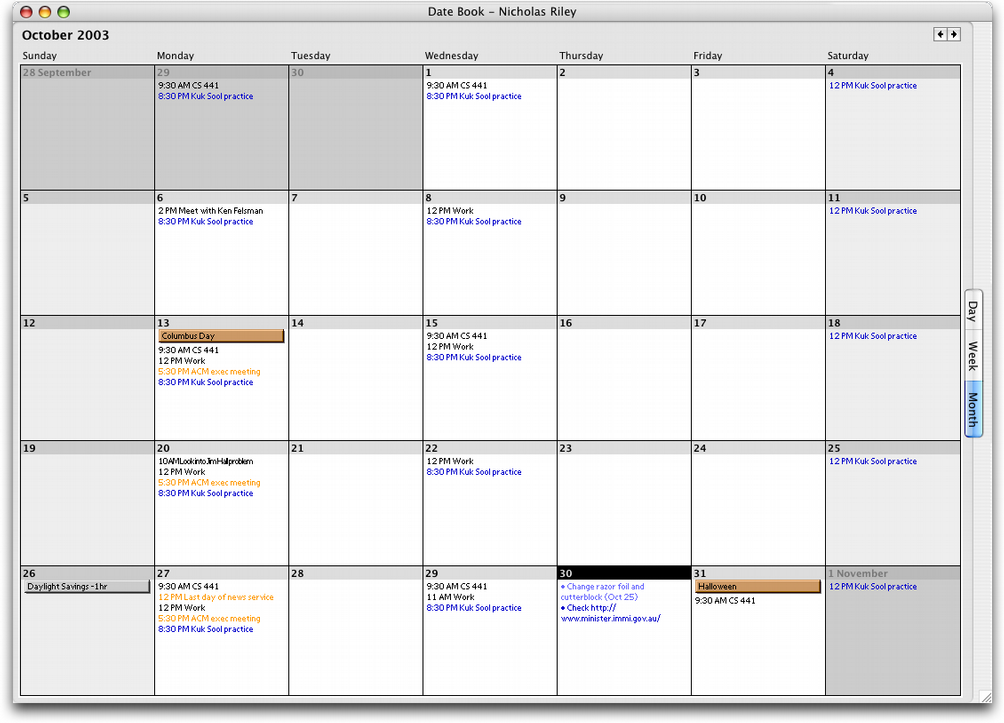 Sorry about all the modifications, I can't seem to stop PyDS from upstreaming… (Answer: Preferences: Basic Data: show on/offline switch.)
There doesn't seem to be an "actual size" option, so for the moment I'm constructing the above images with \$pictures.imageTag(2, (400, 400), bigpage='1024x768').

3:46 PM | PyCS