Sunday, 14 April 2002
Not much worth blogging recently in my life: car washed and vacuumed, taxes ready to go off tomorrow, head down in preparation for meeting with advisor on Wednesday.
Since my parents' last phone is dying, I spent a while last night looking through cordless phone/answerers, always an interesting sojourn into the inanity of consumer electronics (yes, Uniden, with 45 models of cordless phones, I'm talking to you). Here's what I picked out: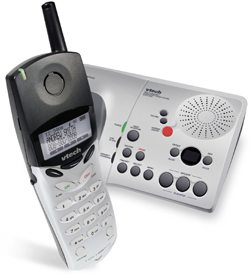 This phone supports up to 4 handsets (you can use them to do a conference call or for intercom). It is about $125 with one handset, or $150 with two handsets (VTech 2460). An additional handset is $60 otherwise, which makes the two-handset thing a good deal… It has very good sound quality, lightweight handset, answering machine, headset jack, includes a spare battery charger, and has a speakerphone on the handset.
More info here; buy it with one handset, two handsets.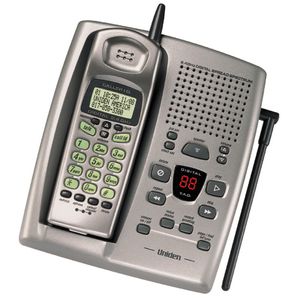 This phone only supports 1 handset (Uniden makes more expensive phones, but they only support up to 2). It looks like a 2.4 GHz version of my phone, but with a smaller handset. It has a speakerphone in the base, but no battery backup so if the power goes out, you lose your messages. It's $80.

3:51 PM | Radio